Manfred Mohr's first one-person show was scheduled for May 30 1968 at the Daniel Templon gallery in Paris, France.

Unfortunately the show could not open as planned because the riots of "MAI 68" started almost the same day. This event changed everything in France and the rest of the world took note.

As one can see from the invitation cards below, Mohr's opening was rescheduled for November 5 1968. At the same time, the gallery's name was also changed from "Cimaise Bonaparte - Daniel Templon" to "Galerie Daniel Templon".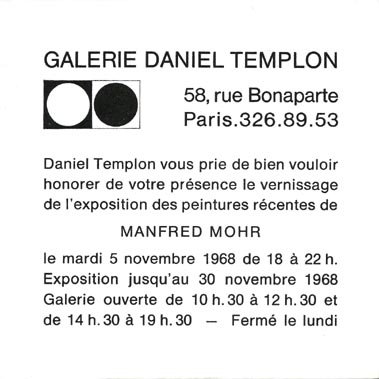 © 1968 by Manfred Mohr