back to menu
Manfred Mohr - Computer Graphics, Une Esthétique Programmée, ARC - Musée d'Art Moderne de la Ville de Paris 1971
---
Wall Panel

During the time of the show a large white panel was mounted in the exhibition hall at the Museum, a sort of guest book, where visitors could write whatever they wished to say. The panel consisted of sprocketed computer paper (77.5 centimeters by 281 centimeters) placed on a wooden board.
Now, seen so many years later, the result is a fantastic nostalgic reflection of people's thinking at that time. (Unfortunately a child blackened parts of the panel with a marker.)

Photo taken on last day of the show, June 6, 1971. The panel is now on permanent loan at ZKM Karlsruhe.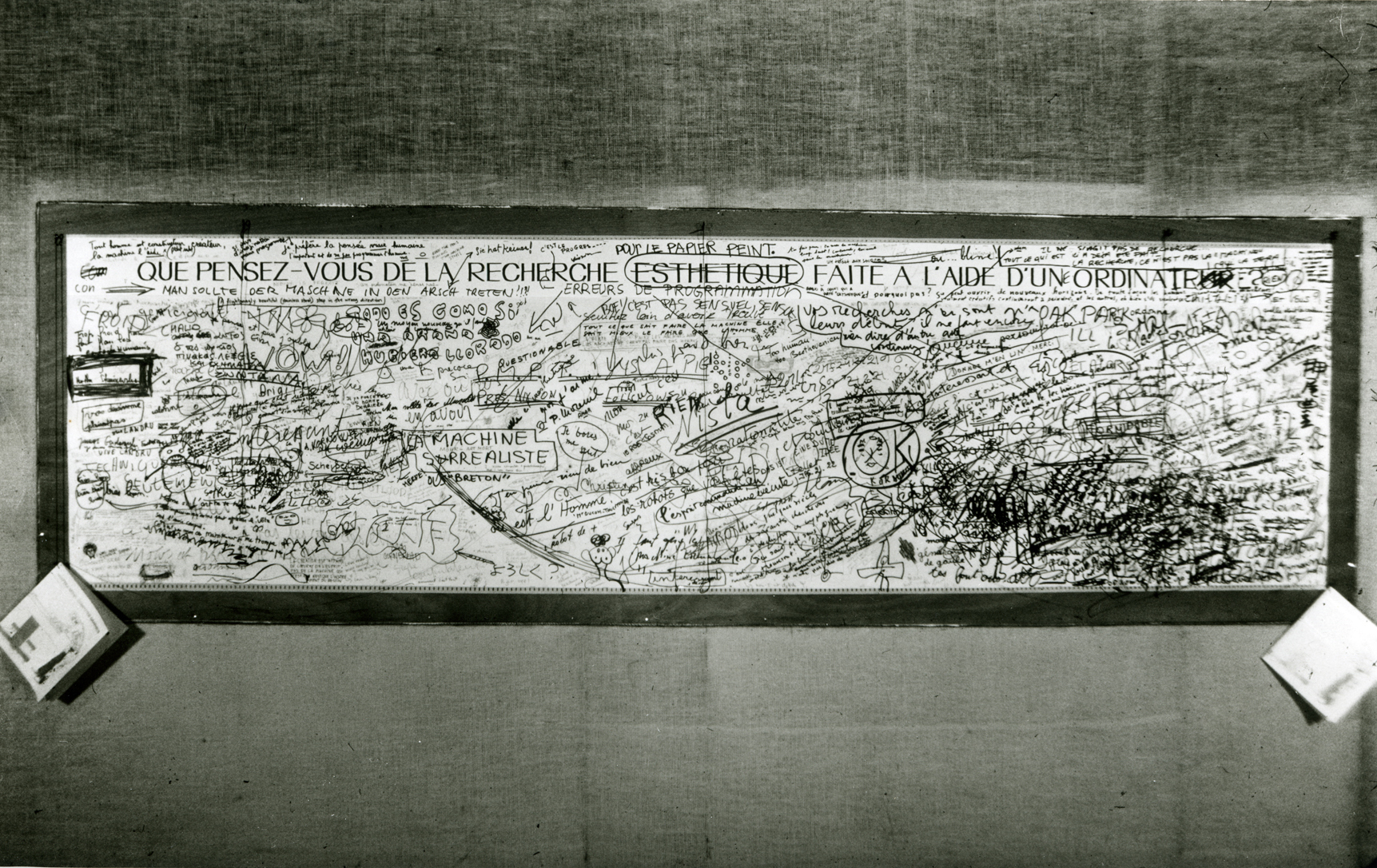 A detailed view of this panel

© 2011 by Manfred Mohr