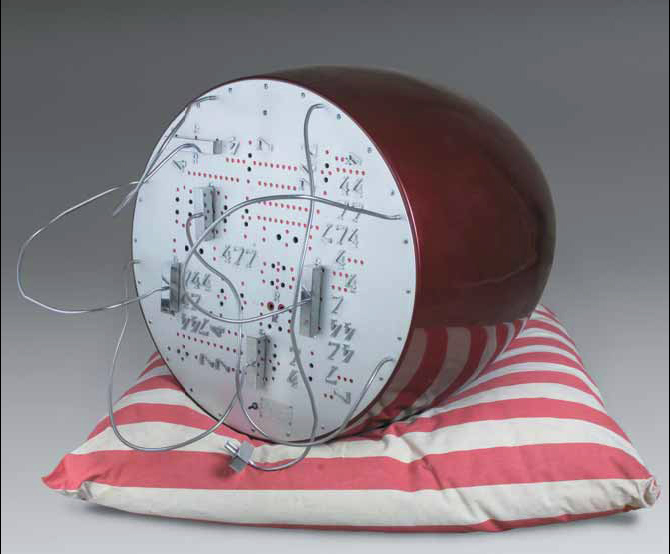 FOUR AND SEVEN, 1969
Sculpture en aluminium laqué bordeau avec application de chiffres en métal sur une plaque de métal perforé, titrée, datée et numérotée 1/10. OEuvre réalisée avec la collaboration de Manfred Mohr pour la partie accoustique électronique.









MINI FOUR AND SEVEN, 1970
Epreuve en aluminium, gravée : Ruth Francken, brevetée et datée, réalisée en collaboration avec Manfred Mohr pour l'installation sonore.